TIME Magazine have revealed its annual list of the 100 most influential people in the world. Tony Elumelu, Tunji Funsho and Tomi Adeyemi were among the notable Nigerians named on the list.
Tony Elumelu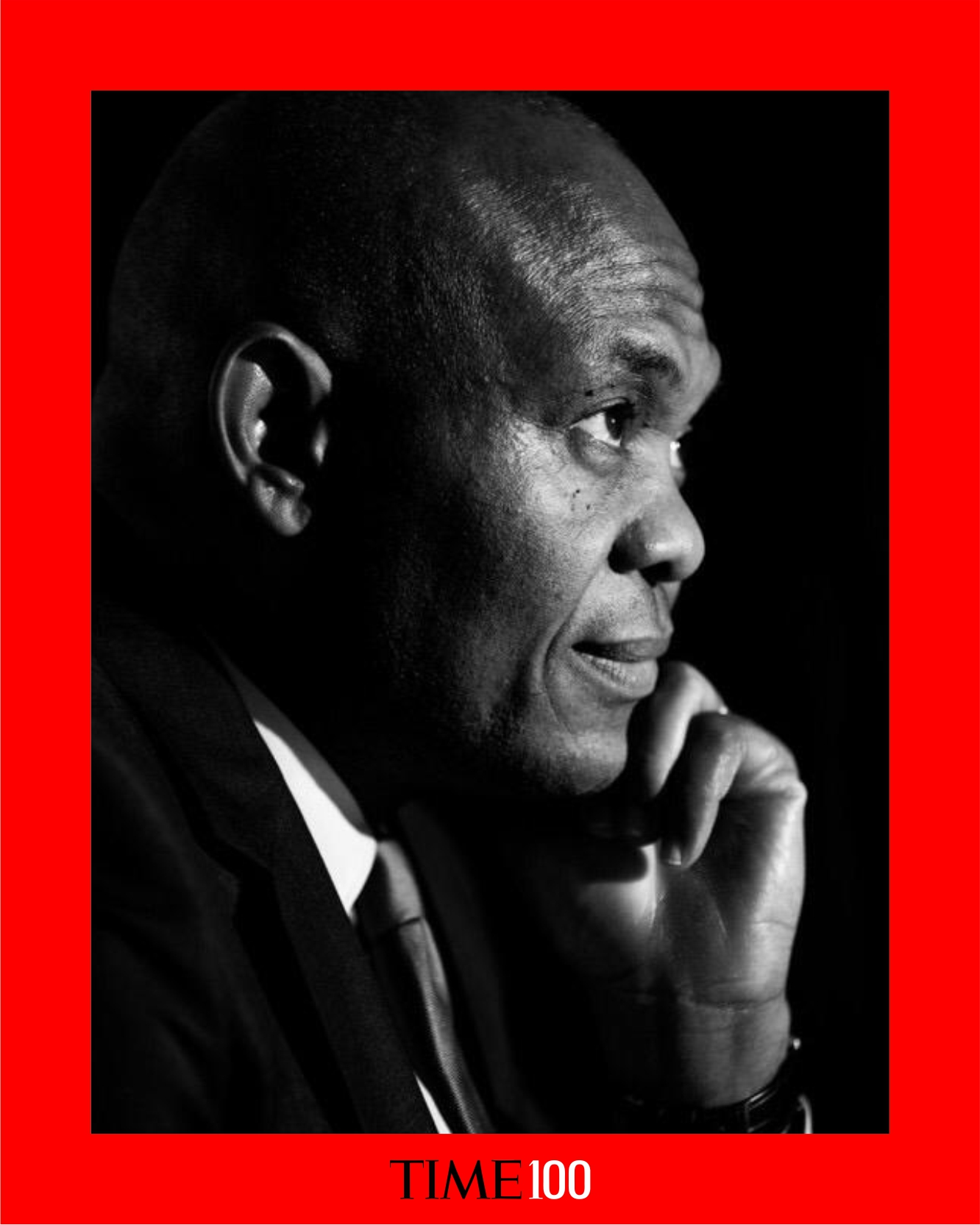 Tony Elumelu's entry was written by Aliko Dangote, it reads;
"A mere handshake says a lot about Tony Elumelu. His gritty grip underlines his charming, tenacious personality: a man who hardly backs down from any challenge. The same engaging qualities have propelled him from a modest beginning in Nigeria to becoming chair of the United Bank of Africa, and one of the most innovative and ambitious business leaders of his generation.
He is a leading proponent of "Africapitalism," a belief that Africa's private sector can and must play a leading role in the continent's development through long-term investments, as well as entrepreneurship and regional connectivity.
After deepening the financial market in Africa, he has found an equally important niche: giving a voice of hope to millions of youths across Africa. Tony has harnessed Africa's youth bulge to catalyze development and protect the future, committing to investing $5,000 each in 1,000 young entrepreneurs per year across 54 countries in Africa. Having come so far, Tony still forges on, striking a fine balance between personal satisfaction and societal impact."
Dangote is the president of Dangote Industries Ltd.
Tunji Funsho
Tunji Funsho's entry was written by Klugger, it reads;
"It's not often an entire continent eradicates a disease, but on Aug. 25, 2020, that happened when Nigeria was declared polio-free, clearing the virus from its last redoubt in all of Africa. The person who did more than any other to drive polio to continent-wide extinction was Dr. Tunji Funsho, a former cardiologist and now the chair of Rotary International's polio-­eradication program in Nigeria.
Funsho could have retired years ago, but in 2013, with polio still paralyzing children across Nigeria, he decided to step up to lead the Rotarians' effort. Together with the Bill and Melinda Gates Foundation, the WHO, the CDC and UNICEF, Funsho and Rotary helped lead National Immunization Days, getting millions of doses of the polio vaccine to children in cities and villages around the nation. They also sponsored health-­education initiatives at community centers, mosques and even birthday parties. This summer, the country marked four years without a case of wild polio, qualifying it for its polio-free certification, leaving Afghanistan and Pakistan as the only places in the world in which polio remains endemic.
"Certification will be an achievement," Funsho told TIME in 2018. "But we're not in a hurry for that. We're in a hurry to make sure no child is paralyzed." In Nigeria and in Africa as a whole, that moment has arrived."
Kluger is a TIME editor at large
Tomi Adeyemi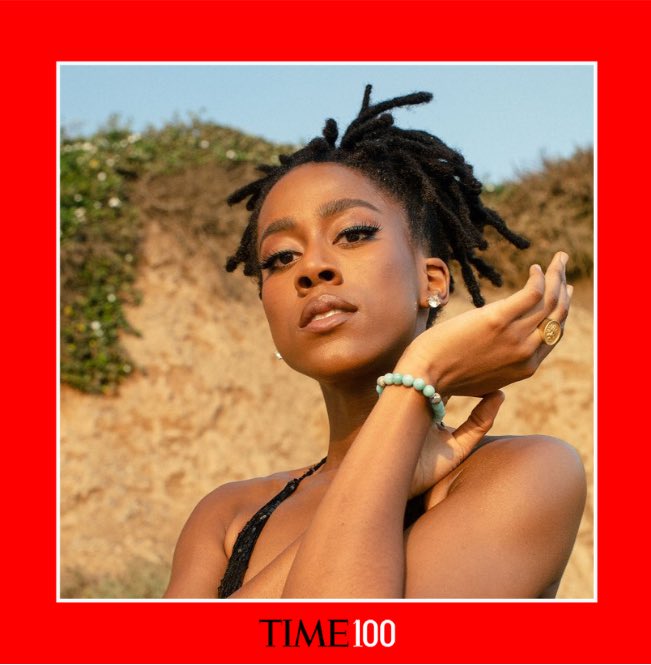 Tomi Adeyemi's entry was written by John Boyega, it reads;
"When someone told me about Tomi Adeyemi's Children of Blood and Bone, describing it as a cross between Harry Potter, theChronicles of Narnia and Yoruba gods, I was shocked. It sounded like the best combination ever: How had I not heard of it? I read it, then I read it again, then I listened to the audiobook. I was being introduced to a world I couldn't have imagined before. The characters were larger than life but with very human problems and issues. And the novel spoke to my self-identity and culture as a Nigerian, in its social commentary and in its depiction of both magic and oppression.
It's so important to have representation within books like this. In school, I realized that only when my teacher considered my point of view did learning become easier. When my kids are growing up, they're going to have these new classic heroes from an environment they know.
Tomi is the god of ideas. She's inspiring a lot of young people to write. She creates the very world that we as actors get to play in. And the big-screen adaptation will hire a lot of people and bring more representation to our industry—all that comes directly from Tomi's imagination. She is going to be very powerful when it comes to bringing stories and ideas to the forefront.
I would absolutely drop everything to be in the film. If I missed the opportunity to be a part of it, it would be like missing history."
Boyega is an actor who stars in the upcoming series Small Axe on Amazon
SEE FULL LIST BELOW;
PIONEERS
Megan Thee Stallion
Giannis Antetokounmpo
Ibram X. Kendi
Nathan Law
Tomi Adeyemi
Astronauts Christina Koch and Jessica Meir
Julie K. Brown
Cecilia Martinez
Maya Moore
Chase Strangio
Zhang Yongzhen
Tourmaline
Waad al-Kateab
Abubacarr Tambadou
Gabriela Cámara
Camilla Rothe
Rebecca Gomperts
Ravindra Gupta
Lauren Gardner
Shi Zhengli
Shiori Ito
ARTISTS
The Weeknd
Ali Wong
Michael B. Jordan
Selena Gomez
J Balvin
JoJo Siwa
Halsey
Phoebe Waller-Bridge
Jennifer Hudson
Yo-Yo Ma
Dapper Dan
Anaïs Mitchell
Michaela Coel
Bong Joon Ho
LASTESIS
Julie Mehretu
Ayushmann Khurrana
LEADERS
Anthony Fauci
Kamala Harris
Tsai Ing-wen
John Roberts
Xi Jinping
Donald Trump
Caesar
Angela Merkel
Joe Biden
Jair Bolsonaro
Nancy Pelosi
Narendra Modi
William Barr
Anne Hidalgo
Tedros Adhanom Ghebreyesus
Mary Kay Henry
Nemonte Nenquimo
Ursula von der Leyen
Jung Eun-kyeong
Bonnie Castillo
Jean-Jacques Muyembe Tamfum
Yousef Al Otaiba
TITANS
Gabrielle Union
Dwyane Wade
Sundar Pichai
Tyler Perry
MacKenzie Scott
Robert F. Smith
Lewis Hamilton
Jerome Powell
Eric Yuan
Patrick Mahomes
Claire Babineaux-Fontenot
Greg Berlanti
Shari Redstone
Tony Elumelu
Zhong Nanshan
Kristalina Georgieva
Lisa Nishimura
General Charles Q. Brown Jr
Daniel Zhang
Gwynne Shotwell
Tunji Funsho
ICONS
Black Lives Matter Founders Alicia Garza, Patrisse Cullors and Opal Tometi
Ady Barkan
Billy Porter
Naomi Osaka
Angela Davis
Chi Chia-wei
Megan Rapinoe
Felipe Neto
Allyson Felix
Sister Norma Pimentel
David Hill
Arussi Unda
Nury Turkel
Lina Attalah
Bilkis